Micro:bit Editor v0.13.20*
Posted on September 8th, 2017
Today, the Microsoft MakeCode team is pleased to announce accessibility support for the micro:bit editor. According to the National Center for Education Statistics (NCES). In the United States, 13% of all public school students receive special education services. Additionally, in the UK, 18% of students have special education needs according to the Department for Education. We're committed to ensuring that Microsoft MakeCode is designed for for all students, and today is a first step in that journey.
Some of the accessibility features we have released today include:
Keyboard navigation
Students can use the Tab key to navigate through menus and controls on the page.

Assistive technologies
Students who have a visual impairment can use screen readers, such as Narrator, for audible navigation and identification of visual elements. The JavaScript editor also offers additional features for assistive technologies.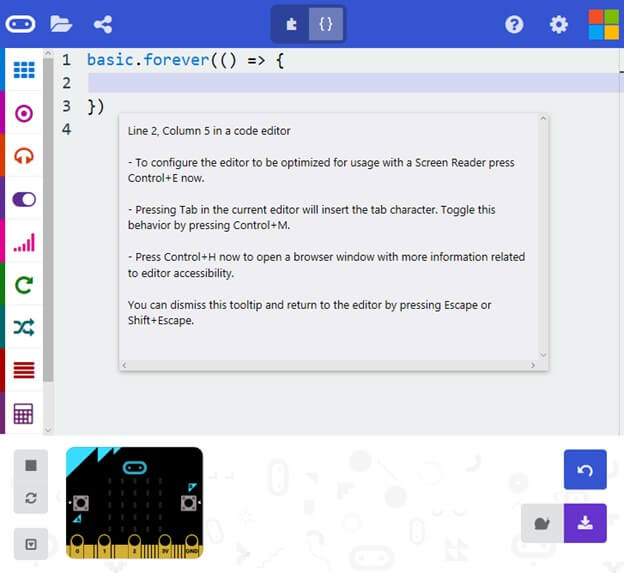 High contrast
High contrast mode helps low-vision students locate and distinguish between the different visual elements in the MakeCode editor.

For a full set of editor accessibility features, please see our Accessibility features page