Hands-on computing education
About Microsoft MakeCode
Microsoft MakeCode brings computer science to life for all students with fun projects, immediate results, and both block and text editors for learners at different levels.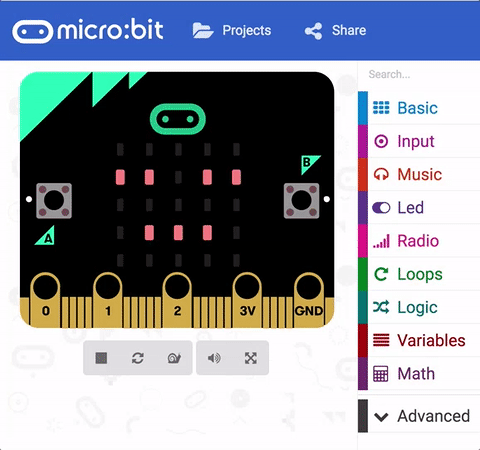 Simulator
An interactive simulator provides students with instant feedback on how their program is running, and allows them to debug their code.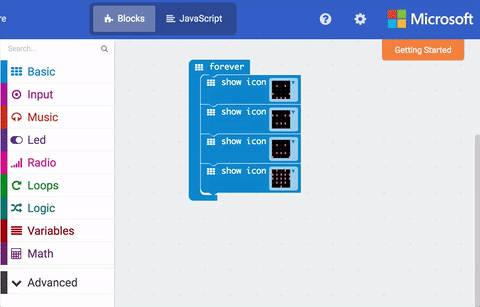 Block Editor
Students new to coding can start with colored blocks that they can drag and drop onto their workspace to construct their programs.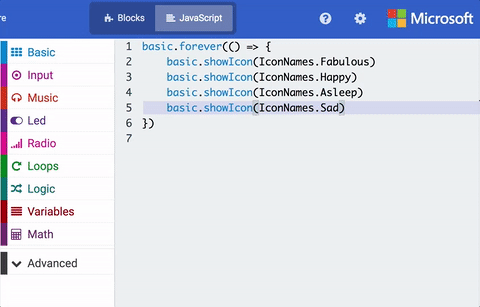 JavaScript Editor
When they are ready, students can move into a full-featured JavaScript editor with code snippets, tooltips, and error detection to help them.
Hardware
Purchase hardware, accessories and kits from our partners
micro:bit
Purchase micro:bit and accessories
Circuit Playground Express
Purchase Circuit Playground Express (Developer Edition) and accessories
Chibi Chip
Purchase Chibi Chip and accessories
Grove Zero
Purchase Grove Zero and accessories
Wonder Workshop
Purchase Cue and get apps